2004-03-04
In the foreseeable future, the Greater Moscow Region will become a Major Leisure Destination.
Hotels and lodging facilities located in the Greater Moscow region which have been in operation for the last 5 years offer a wide choice of hospitality services, depending on the positioning of the boarding houses. The consumer survey carried out by HCD Group in January 2004 shows that the critical mass of demand for hotels in the region orient rather towards mid-class accommodation and price structure.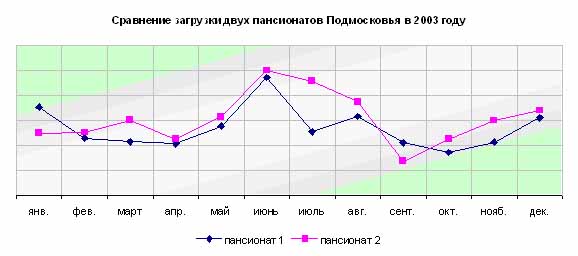 It is noteworthy to point out that the Greater Moscow region, as other regions with active markets are subject to the following trends: the higher the room rate price differential between seasons or days of the week, than more stronger becomes the seasonality factor in shaping demand. HCD Group have found, for example, that In a few lodges or boarding houses in the Greater Moscow Region, the price difference between high and low season can be as high as 70%
Seasonality in the Greater Moscow Region is defined by the following factors: the work schedules for the family segment with peaks at weekends and bank holidays) and the weather scheme. Finally, in Greater Moscow, the climate is somewhat unpredictable. During one year, peak occupancy may occur in June, and in another year in the same month, occupancy may drop by 10 to 15% on account of rainy weather.
Our research indicates that in the near future, the accommodation supply in the Greater Moscow Region will grow at an extremely rapid pace. The 2003-04 period saw the opening of the Atlas boarding house in the Domodedovo region. Heliopark hotel group is constructing yet another mid-class recreational lodge in the Istra region to the north of Moscow further to operational success of its first two mid-class lodges. The gas conglomerate "Gasprom" is on the verge of completing the a Mansion-like luxury hotel project approx. 20 kilometres of Moscow's southern periphery beltway (MKAD). These are only the major projects. There are many more in the conceptual phase and other smaller projects encompassing fairy tale villages, children camps, holiday villages etc.
More details regarding HCD Group findings of the Greater Moscow Region lodging market can be found in the monthly review: «Отель» in Russian text.